So, I've recently got in to the X-wing miniatures game. Why? Well apart from being a big Star Wars fan, the real appeal is that the models are pre-painted. Now we've all heard horror stories of pre-painted minis but these are actually pretty decent. That's not to say I haven't done a few bits and bobs to enhance the models, mainly a nuln oil wash and a few other bits.
I'm not going to post pictures of my regular ships as well, they're nothing special, but what I will do is post up pics of my converted YT-1900.
I cannot take the credit for this - it's all Nick (Link
here
for how he did it) - check out his blog to see all the other great stuff he's done. What I did do though was paint it myself and I think it turned out alright, if I do say so myself...(and I do)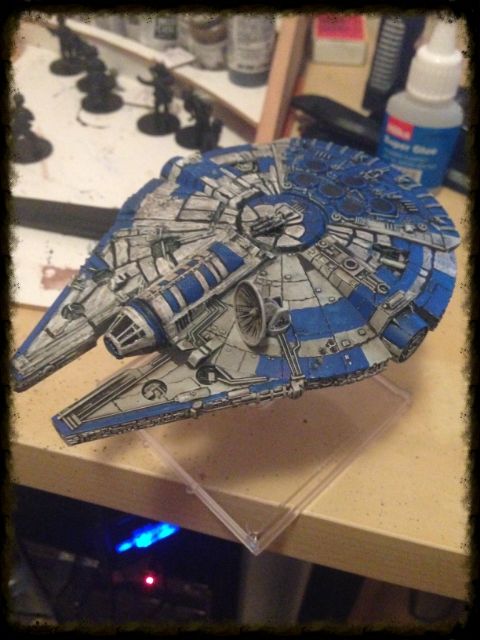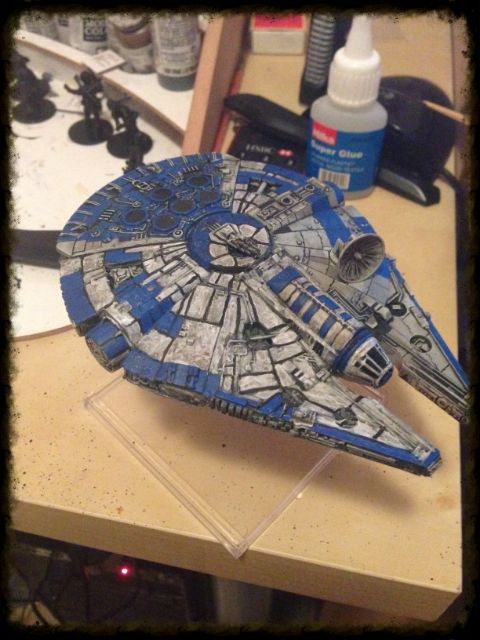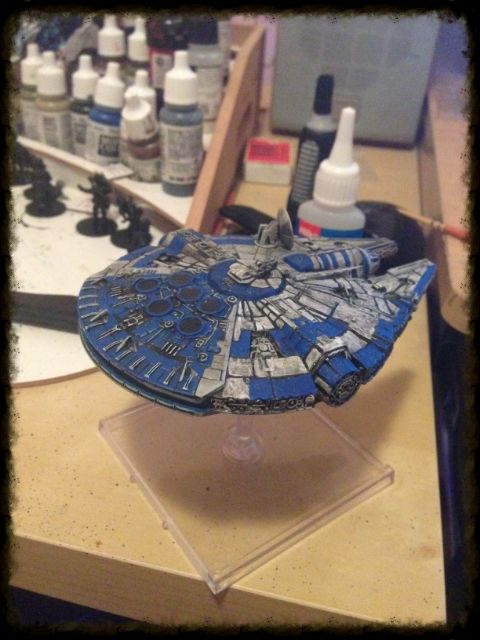 And a side by side comparison with the Falcon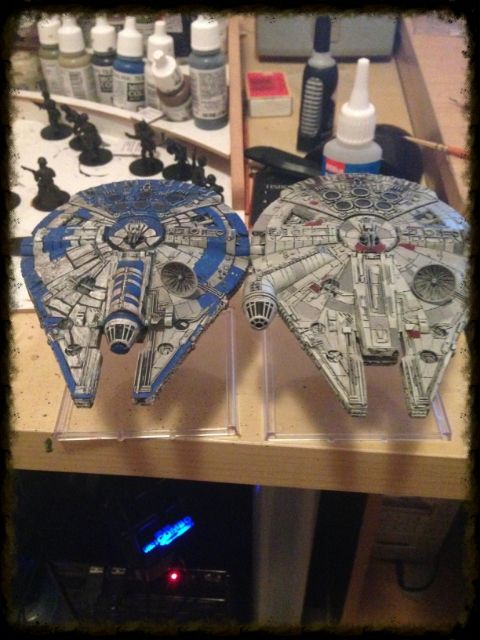 Comments always appreciated.