First game of 40k for the year and it went with a bang.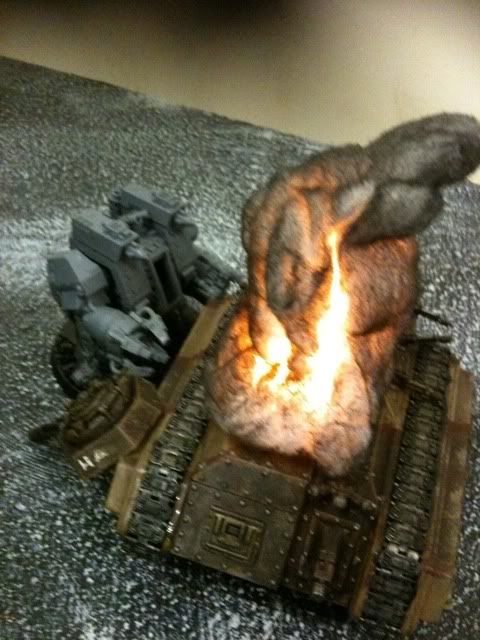 Literally... :D
I was playing
Mark
and his vanilla-pod (see what I did there?) marines down at the Hulls Angels gaming club. I've been looking for a semi-regular venue I can go to ever since I've moved "oop north" and after finding some like minded "geeks" in my local area a while ago, I've finally stumbled across one of Hulls best kept secrets. It's a decent sized venue and I hope to go there more often, work-permitting.
I played using a fairly conservative infantry-based guard force and for a bit of variety I threw in my new plastic manticore and forgeworld medusa.
As the title of this post suggest, I got my arse handed to me. Mark played his marines aggressively and I never got the chance to utilise my strengths, namely my artillery and numbers to full effect.
Here are some slightly out-of-focus pics I took using my iphone. Enjoy!