No, I haven't gone mad! I ran out of sand for basing my nids and rather than paying GW's prices for sand, I picked up a huge bag of builders sand (most of which has actually now spilt in my car boot) and I spent a lot of saturday baking it to dry it out and make it useable. A big thanks to Mark aka Drax for that little hobby tip!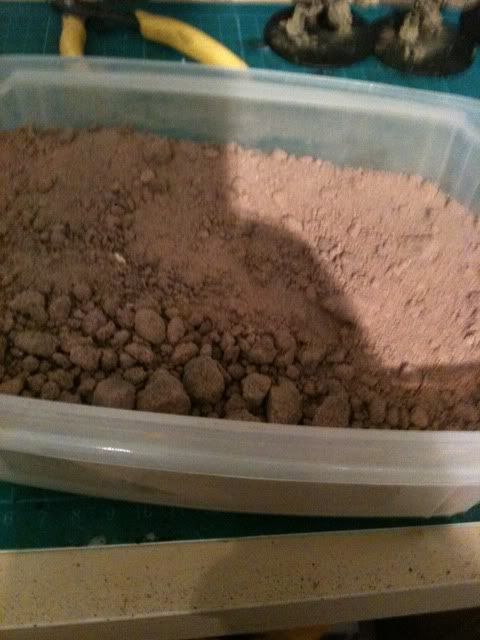 I've been having a few issues with my airbrushes recently, and I think I've finally sorted out the problem. So heres are a couple of quick WIP pics of my armoured division for Flames of War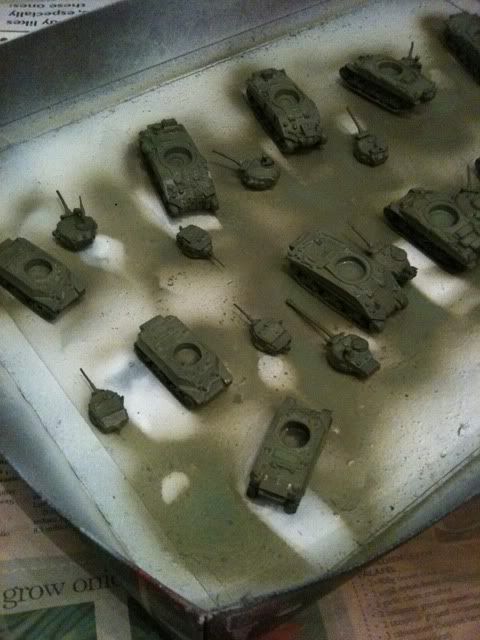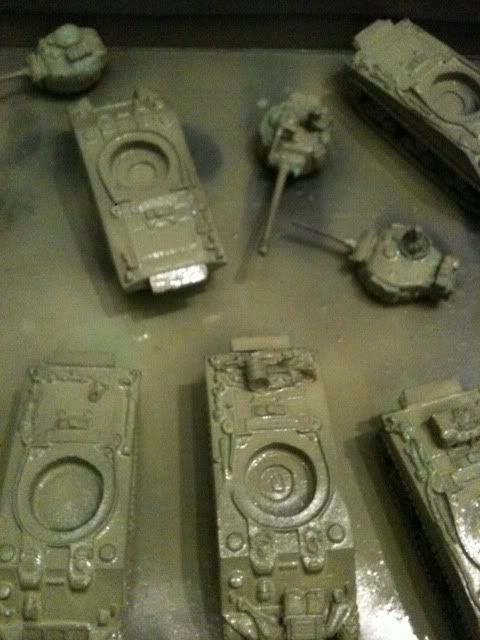 And my Panzer division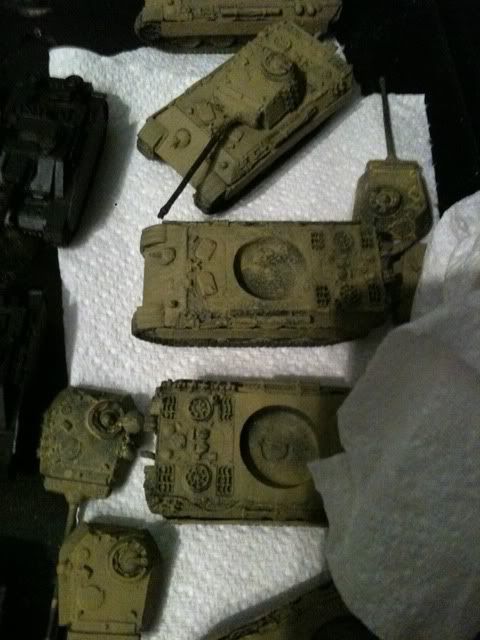 The above have all been painted using Vallejo colours. For those of you who havent used them, they seem to be thicker but have better pigmentation than GW paints. Especially the middlestone which is the equivalent of Desert Yellow. The downside is they need to be diluted more if you are going to airbrush with them.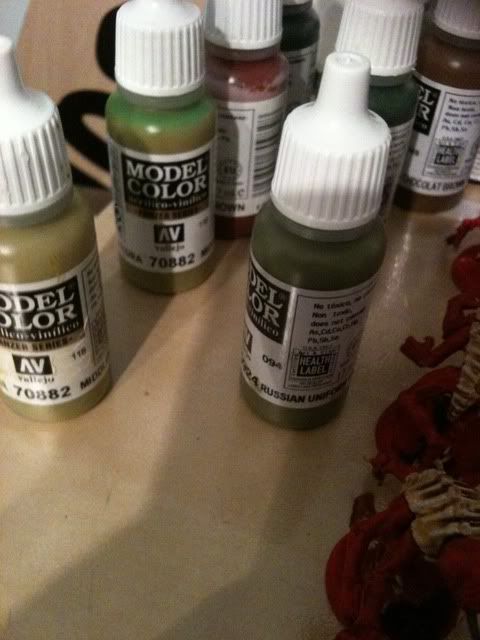 And just to give the GW stuff some love, I've been sticking together my new Russ. Trying to work out if I can get the turret to switch the guns easily or not...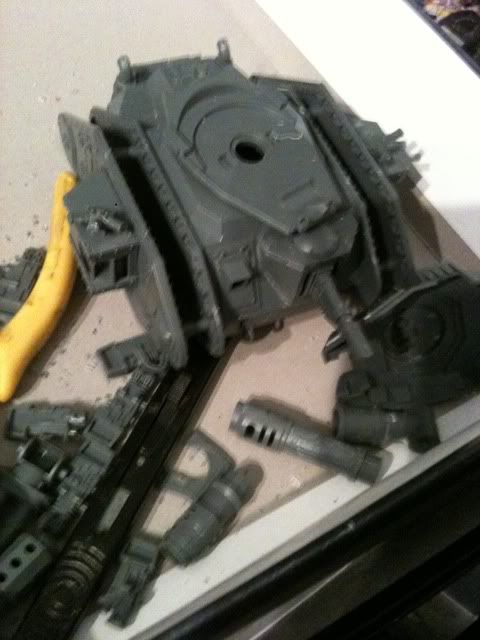 Another update soon - pretty busy at present with work, gym/running and wedding plans. Not to mention house hunting!
As always any comments (positive or negative) are welcome!