First of all, I hope everyone had a great christmas, and I will take this chance to wish everyone a happy and prosperous new year...
Christmas was quiet on the hobby side of things - all I got was three boxes of Zvezda Stukas from the cat and a K R Multicase from the inlaws as my Flames of War stuff is now too numerous to fit into one box.
So, onto a little battle I had against one of my regular opponents at Hulls Angels, Alan. After pondering a suitable list I realised that I hadn't taken out my Panthers to play yet. They are great tanks if used correctly and I wanted to see if they lived up to their fearsome reputation.
We played a modified cauldron scenario where, as this was a campaign game, the Germans wouldnt get delayed reserves but standard reserves.
Starting on the table were 2 Panzer IV's and a fallschirmjager platoon.
Unfortunately, Alan, who had taken a US armoured force, had deployed a platoon of 76mm shermans in close proximity. The 76mm guns did what they do best, and turned the Panzer IVs into mincemeat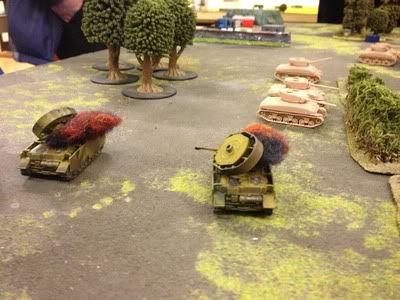 The Panthers turned up to even up the odds. It was clear from an early stage that the central objective was going to be where it was all going to happen so Alan began to maneuvre accordingly. Some long range sniping took out a couple of shermans, before Alan decided to try and knock out one of my 3 panthers with a sneaky shot at the side armour...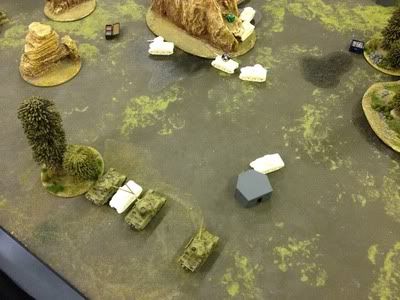 Which ended about as well as you would expect if a sherman tried to stare down a Panther...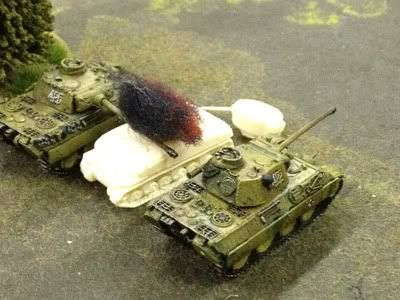 Some lucky long range shooting took out a Panther and the other advanced on the objective taking the fight to the Americans. Had the game ended there, it would have been a German victory, but unfortunately I had to wait until at least Turn 4 with the objective uncontested.
The arrival of the tiger tank!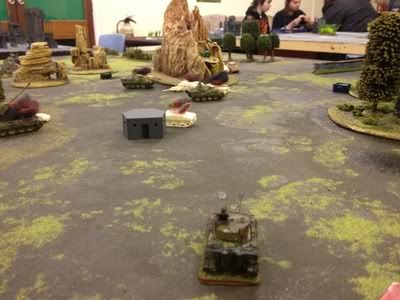 Which was promptly knocked out by Alans air force (Doug, take note - this is how you use air power :D )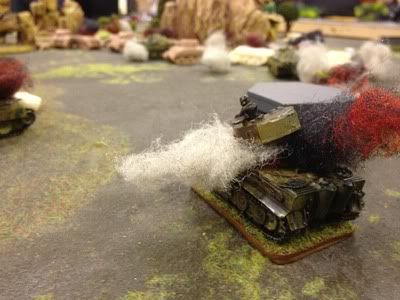 Meanwhile the fallschirmjager, who had become pinned by the aforementioned US force, decided discretion was the better part of valour and promptly refused to move for ooh, about 6 turns...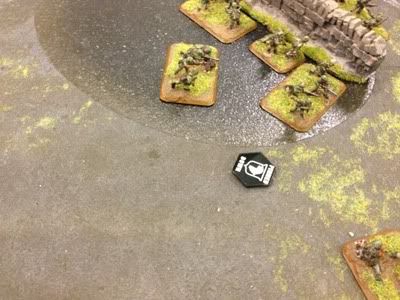 Heavy fighting erupts around the objective as the two panthers show the Americans how to fight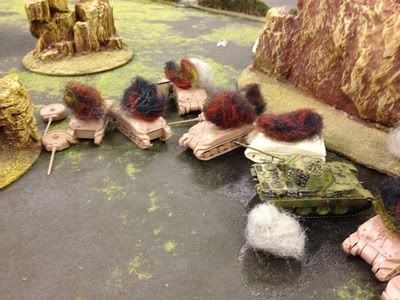 The falschirmjager finally realise that they are there to fight not have a picnic and get stuck in. Unfortunately a lack of anti-tank kit hampered me, but they did knock out two shermans.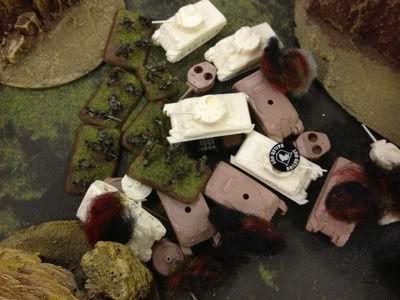 Before finally falling back, almost wiped out to a man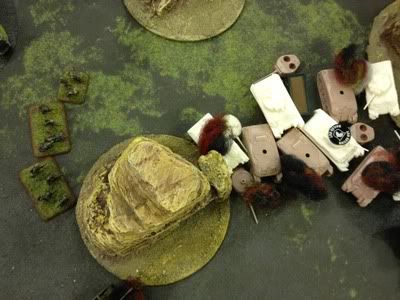 By this stage, a second panther had succumbed to weight of fire, and the last remaining panther crew bailed out and decided to head home.
A hard fought game with the allies suffering 12 shermans lost out of 17 but victory belonged to Alan.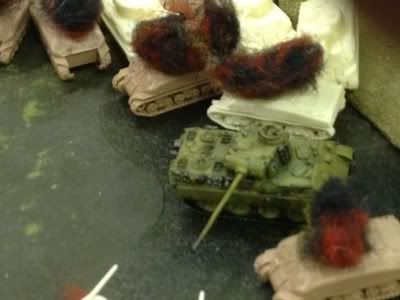 Thanks for reading!