Well it's taken a few months but I've finally finished my Late War British Infantry, which I will be using almost exclusively as the infantry element of the Polish 1st Armoured Division. Although not as complicated to paint as the fallschirmjager, they still had lots of tricksy detail to paint (gaiters!). They will never win an award for best painted army (unless it's the only painted army at the competition) but they do look decent from table top height. The only thing I would want to add is rank to the command bases, but I just don't have the skill for that!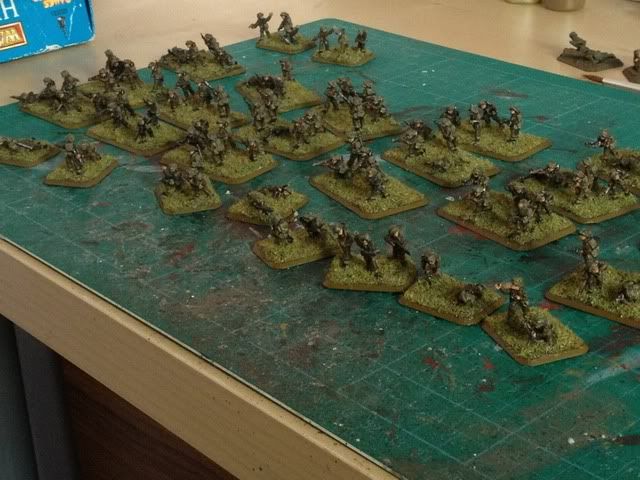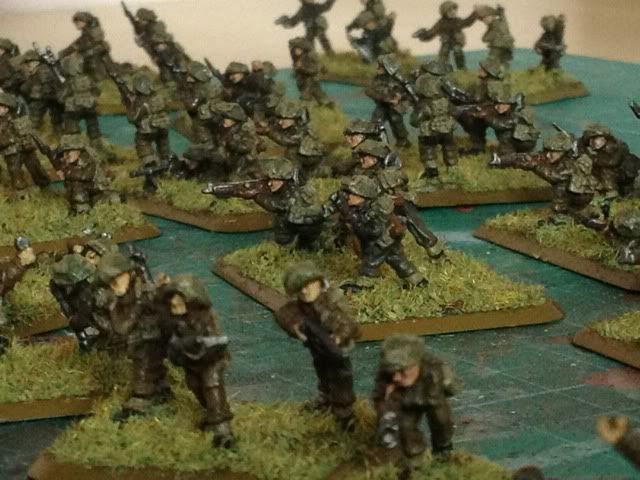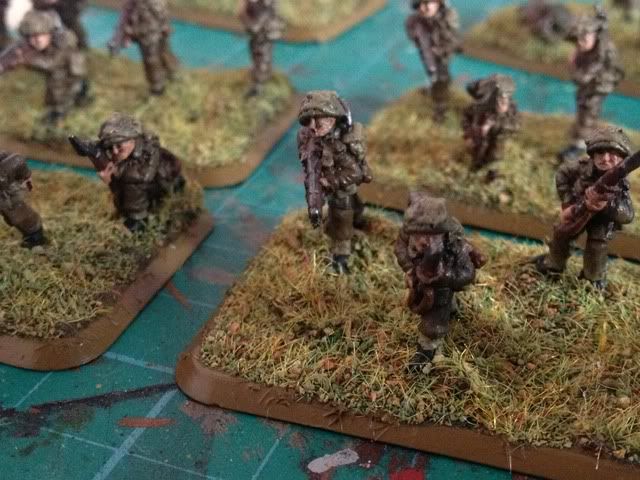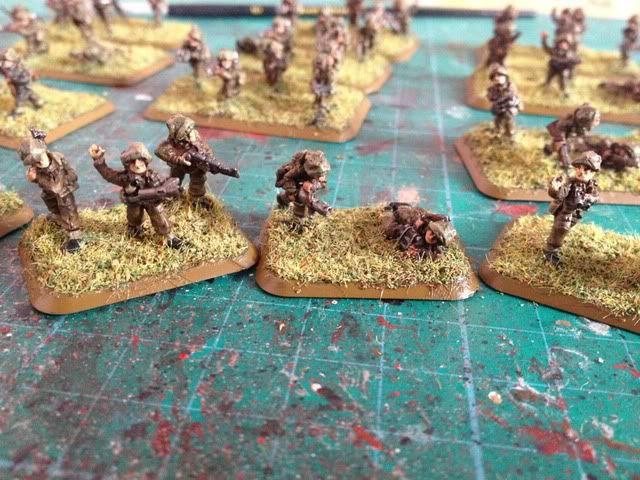 Next up are some plastic Panzer IV's from the Plastic Soldier Company. These models are truly excellent and I only fear that my paint job has not done them justice. I cannot wait for the Panthers that are coming out in January from these guys!
The only thing they need are transfers applying but I've run out :(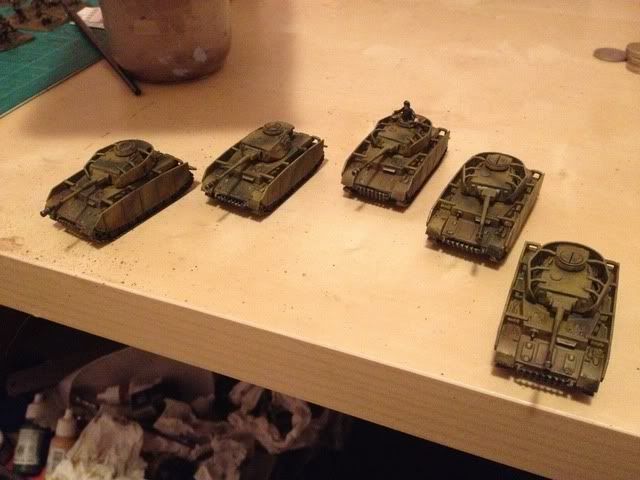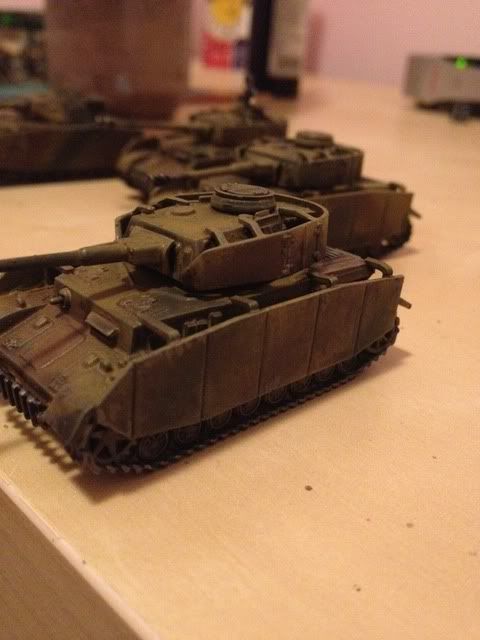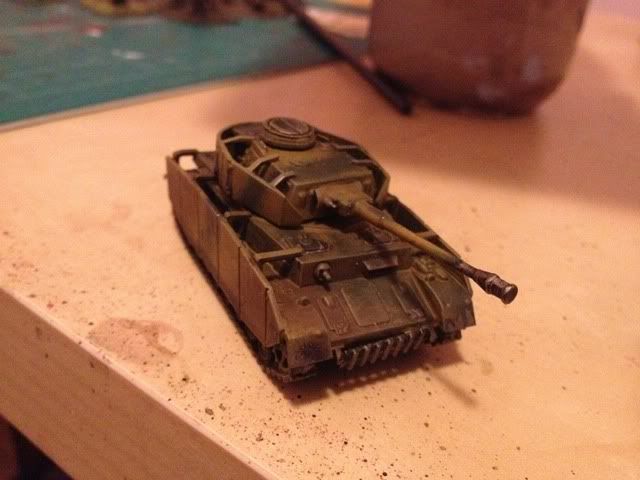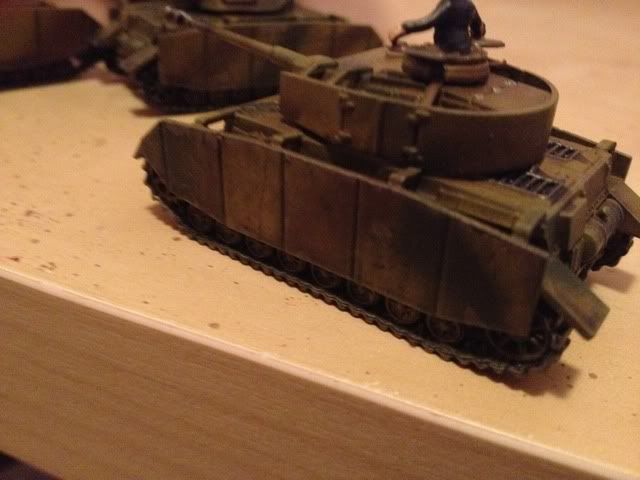 SO what's next on my table? This will be my last Flames of War army in the Late War period due to time constraints. I've gone with US Airborne plus some supporting elements (i.e. it was reduced at the Hobbycraft sale and it's all that was left...)
Artillery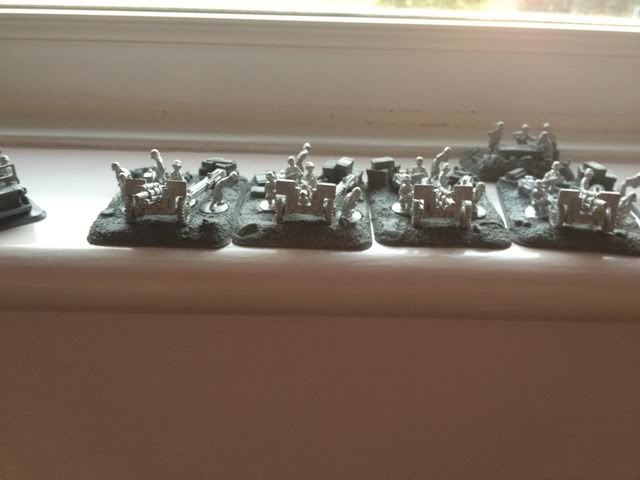 Paras
More tanks!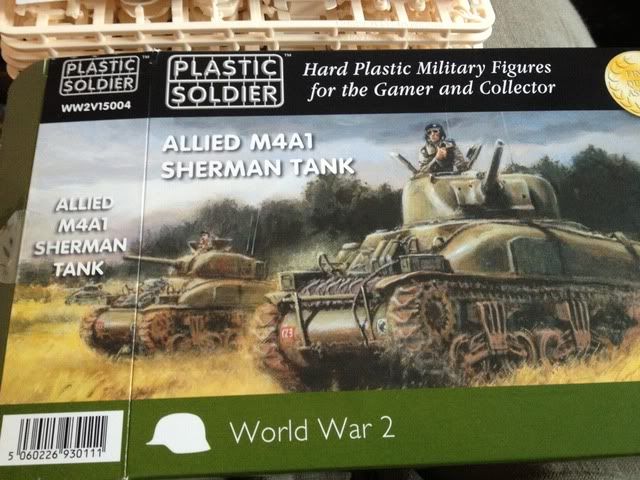 Take a look at the sprues - remember this is a 15mm tank. Awesome! And so reasonably priced!!! Battlefront (and GW) take note - this is how you get people to spend their money on your products!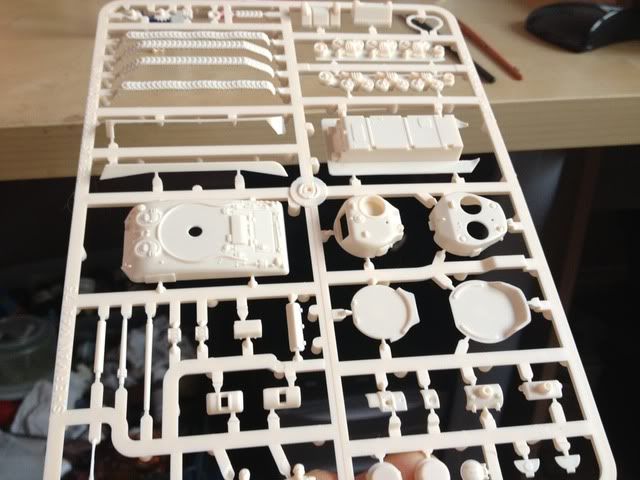 As always, any comments, much appreciated :)