In between clearing up sick and changing nappies, I've managed to paint up some 76mm shermans from plastic soldier co.
These have been bought in anticipation of being able to use 76mm shermans with us paras when battlefront release the bulge books. In the meantime, they will be masquerading as bog standard shermans if/when I use te airborne list from turning the tide.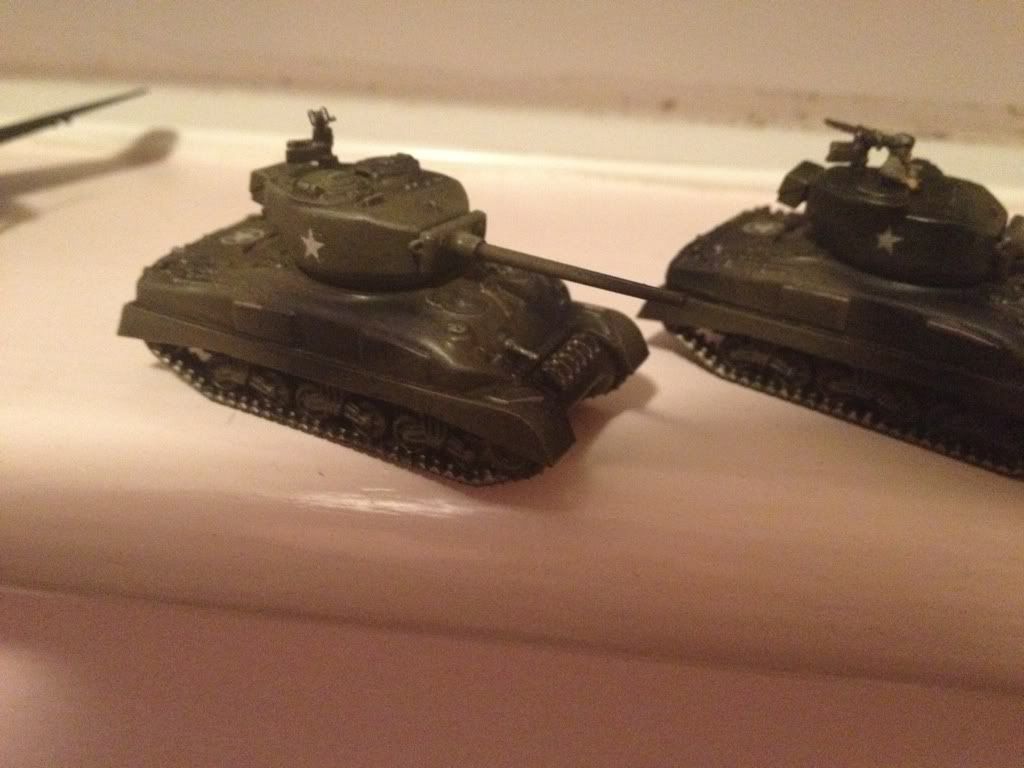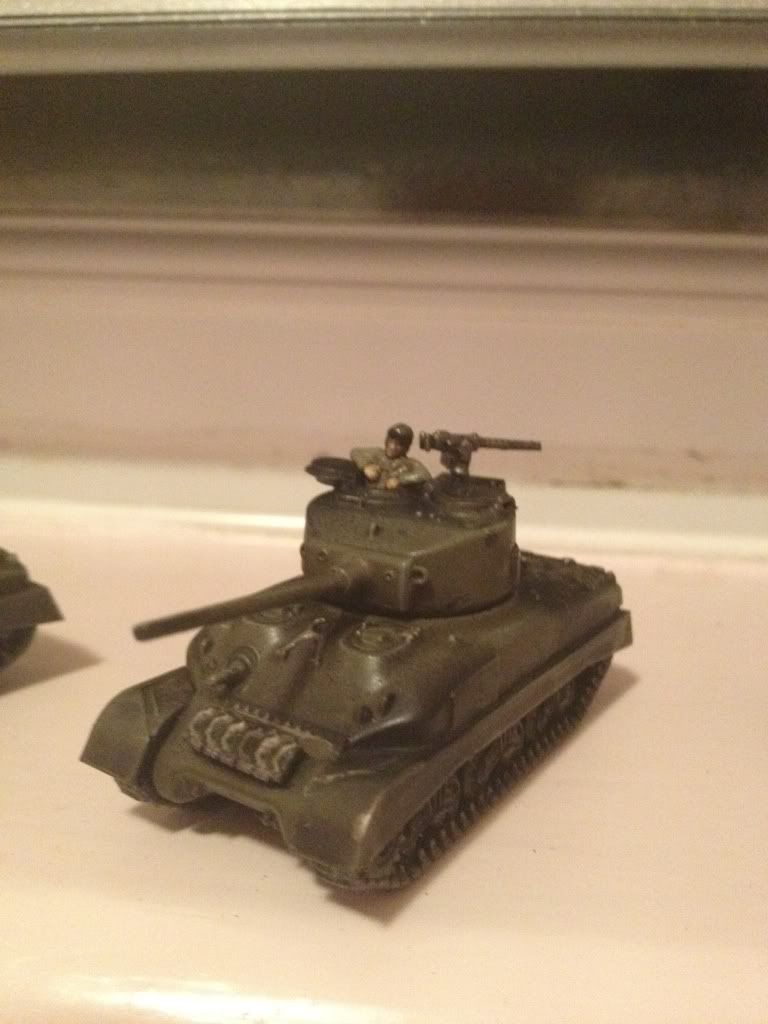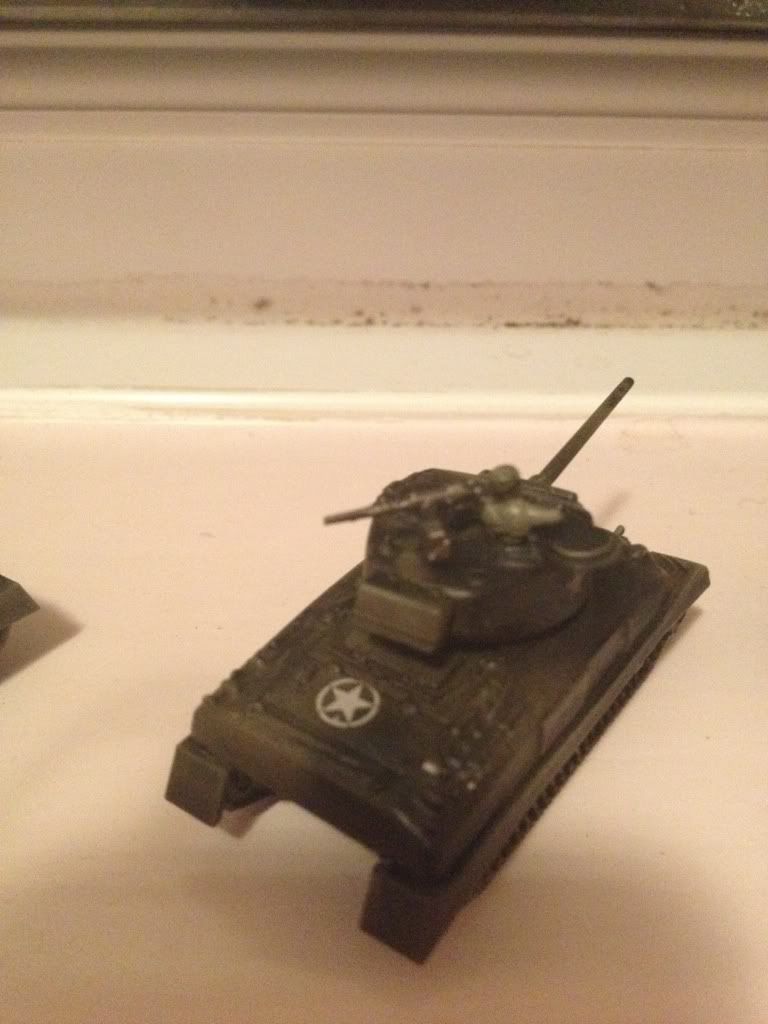 Nothing fancy really but tabletop quality I think, especially at arms length.
I'm half way through my us paras so hopefully an update soon :)