Well here we go, two posts in the space of a week!
I recently picked up 8 sextons to round off my Polish armoured force. Why 8? Well a friend happened to be selling 8, and for £50 plus postage I couldn't resist.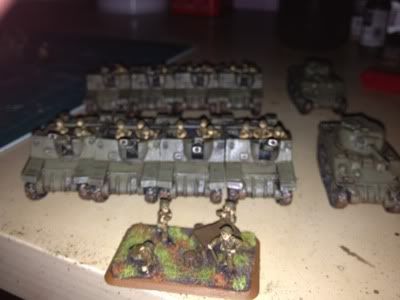 Note the application of some GW's new texture paint. Too bright on application but nothing a liberal dose of Badab black cant fix. Note also the decals denoting the Polish 1st Armoured.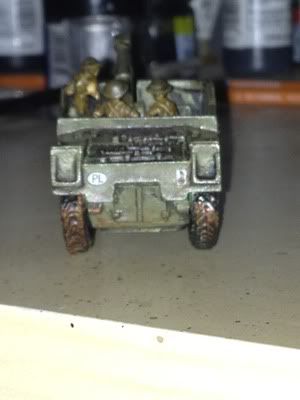 One of the two "spotter shermans"
I have to say I find painting tanks considerably less tiresome than 15mm infantry. Although I will shortly start painting up my Warhammer Empire, there will still be the odd dalliance in tank painting both at 15mm and 40k scale :)
Enjoy - any comments/criticisms appreciated