I've been slowly working my way through the massive amount of Deadzone models I got from the Kickstarter. I decided that the best way to do it would be to pick a faction and paint it in full, then move on to another. Time has been pretty tight this year with my Phase 2 training in Jan/Feb and work being a little manic, so I went with the smallest faction, the Enforcers. Now Mantic messed up a bit with the models as they were not the ones they had hoped to get to us so they threw in a squad of the standard Enforcers from Warzone.
Now they are not on par with GW models, but they don't deserve a lot of the criticism in internet land that I've heard about and I think they paint up quite well. I went with a shiny red armour with a matt black body glove for the paint scheme and grey weapons (a very poor first attempt at NMM!)
So without further ado...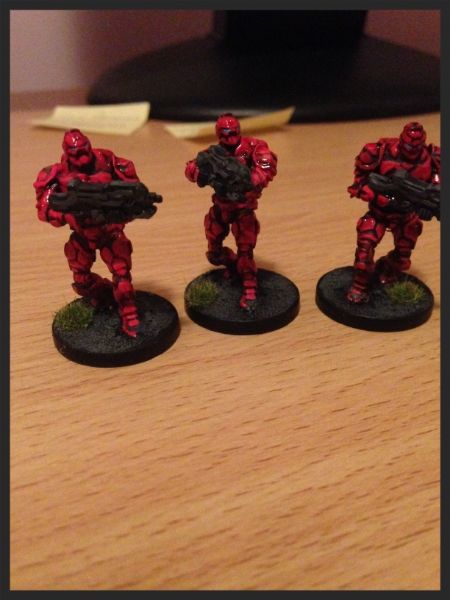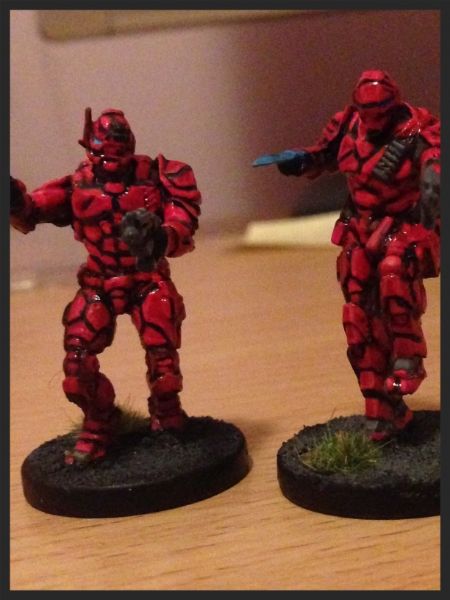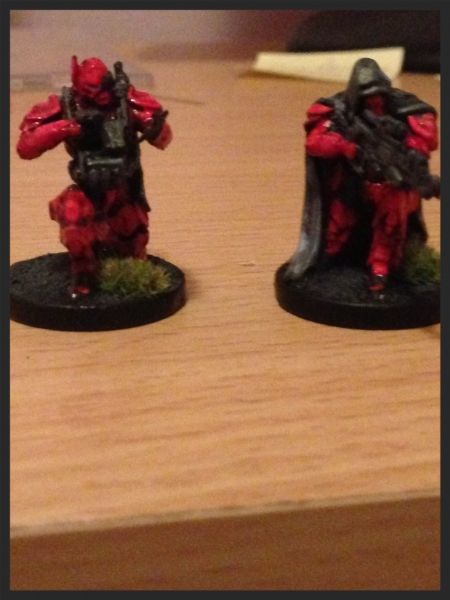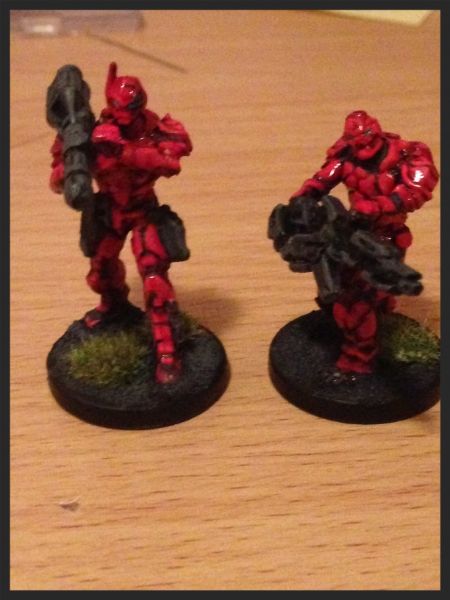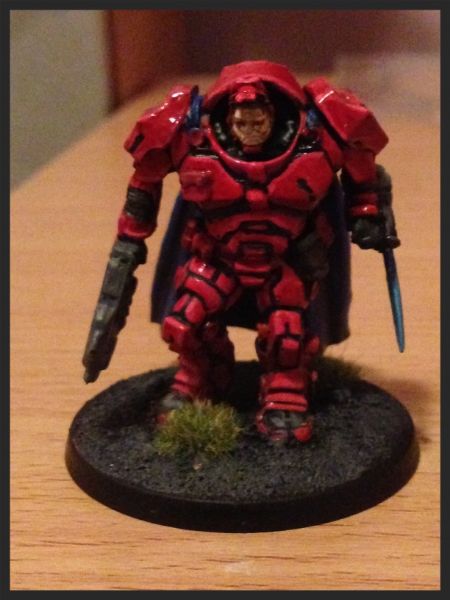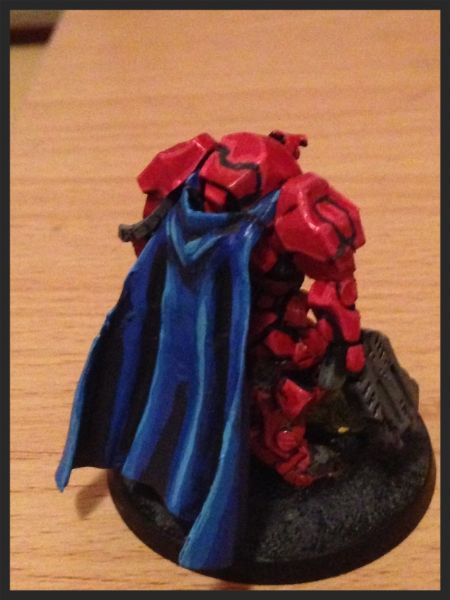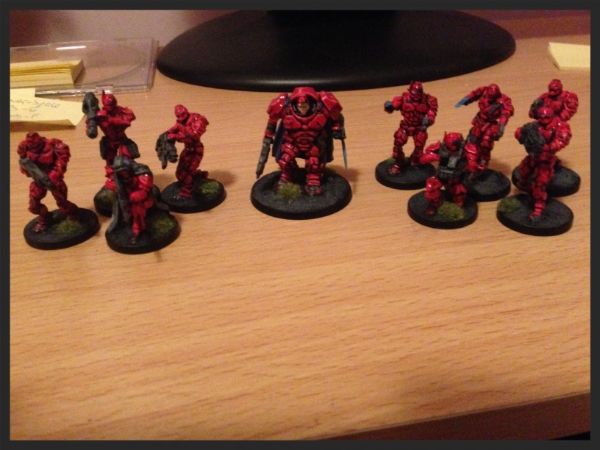 Comments always welcome :)