Ok a slightly misleading title as there are only a handful of tanks involved.
Basically I'm a tread head. I don't know when it happened or even exactly how it happened, but I woke up one day and had lots of Imperial Guard tanks. I used to hate tanks and I used to hate painting tanks, and then I picked up a Leman Russ, and it escalated from there...
I picked up an airbrush (gravity) and compressor with tank from eBay about 6 months or so ago, and I have been getting used to its intricacies. I think I've finally got to the stage where I am getting the finish that I am after. The main problem now is that my new tanks don't match the old brush-painted colour scheme of my existing tanks due to the fading out effect that the airbrush achieves. I haven't yet decided if I am going to repaint all my old tanks to match, or simply hope no one notices (too much).
Here are some pics of my newly painted Manticore and my converted Tank Destroyer, made out of a spare leman russ hull, a piece of Cities of Death scenery and some green stuff sandbags. The base coat was applied with the airbrush, drybrushing then weathering was applied, before thin washes of badab black and devlan mud were applied to give the dirty oily look. The tanks were then gloss varnished (with Johnsons Pledge), transfers were applied and some Tamiya weathering powders applied, before being finished off with a light spray of matt varnish.
Enough waffling: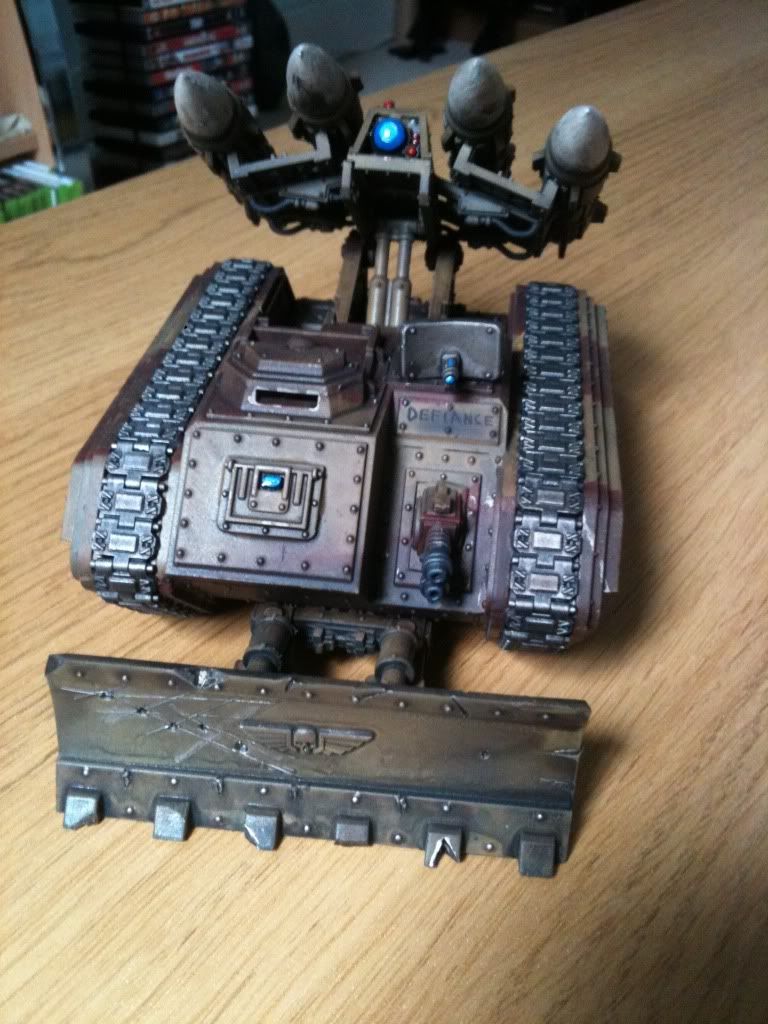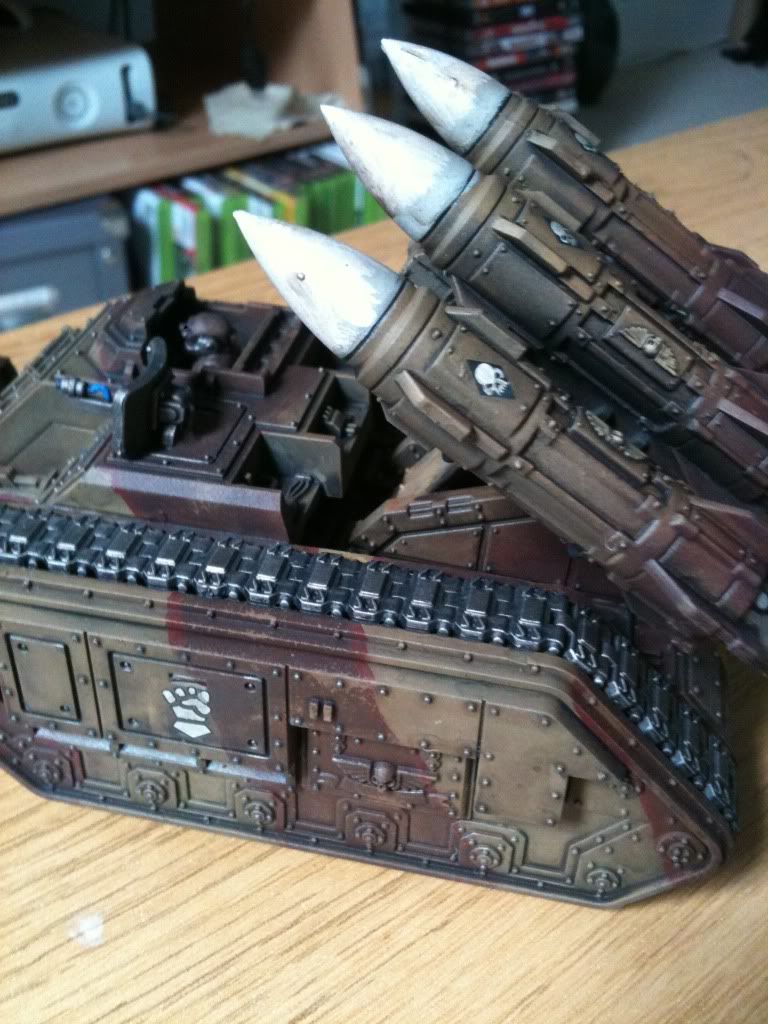 Note the blue Tamiya weathering powder on the missile exhausts and the transfers on the missile to break up the blandness of the model...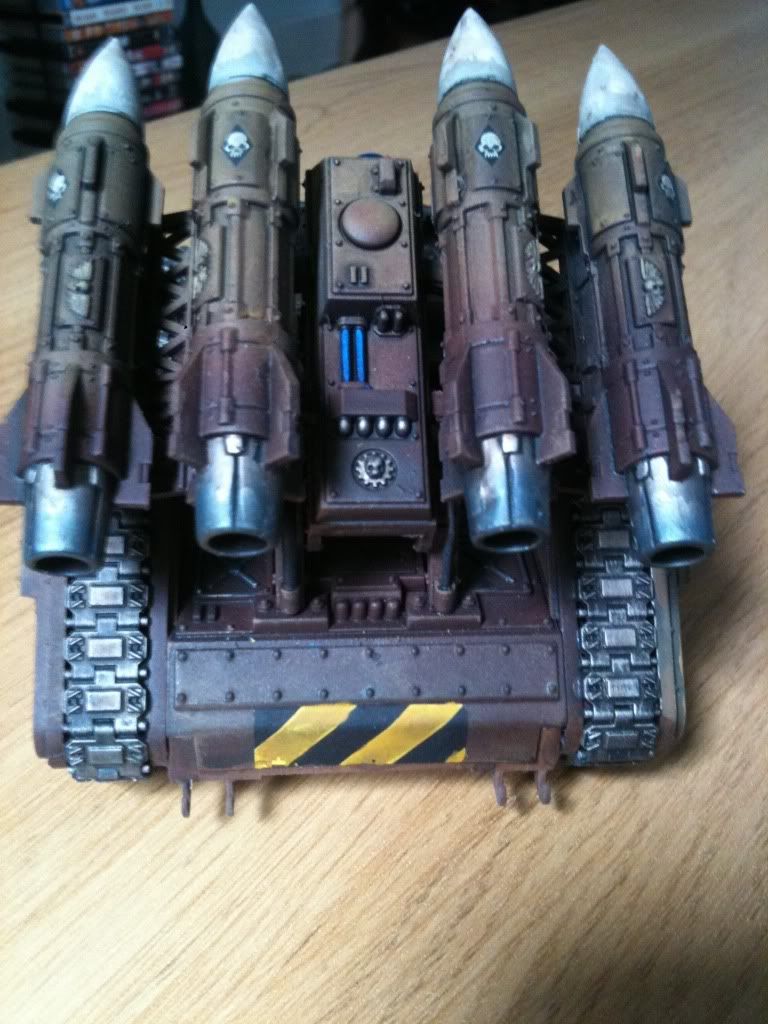 Designation Defiance - number 01. The plan is to eventually have a battery of three (like all my artillery)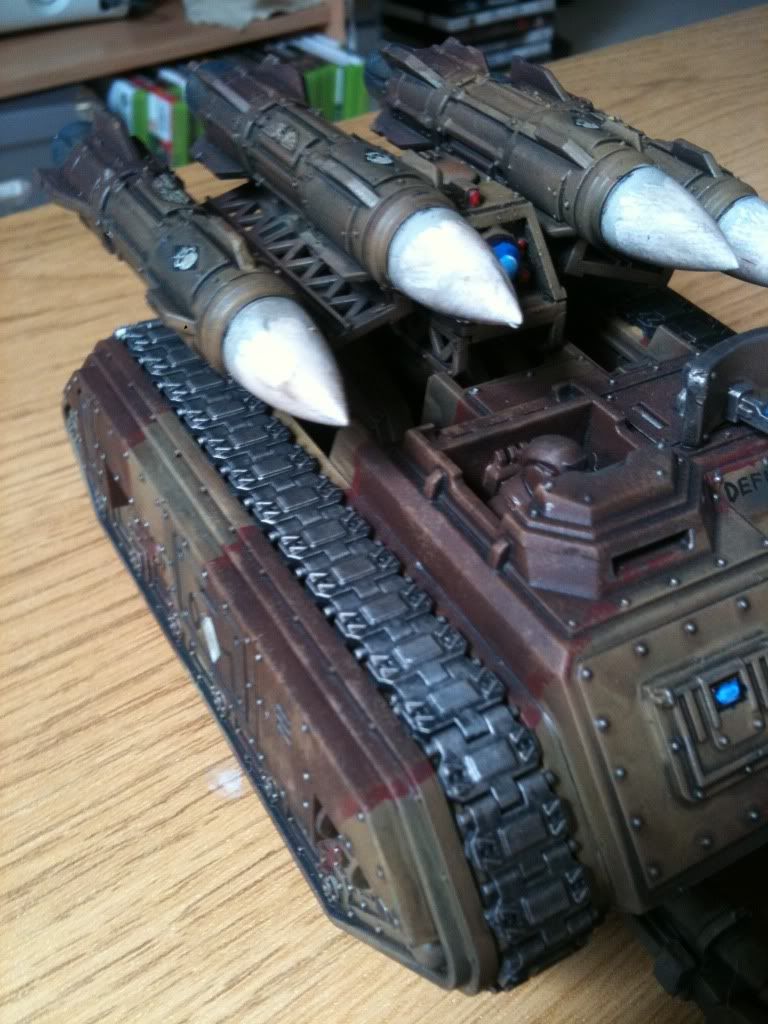 This has slightly too high a profile for my liking but that is because I am using a standard Russ hull as opposed to a Mars Pattern like the Forge World version.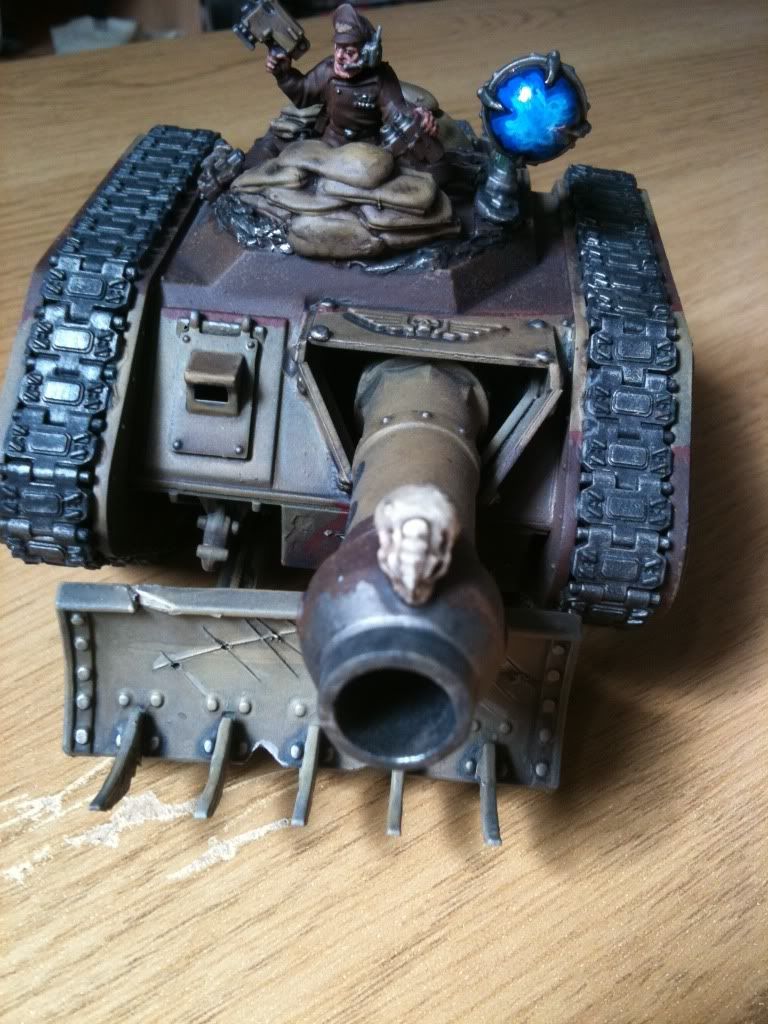 Kill markings on the side of the barrel (black skulls)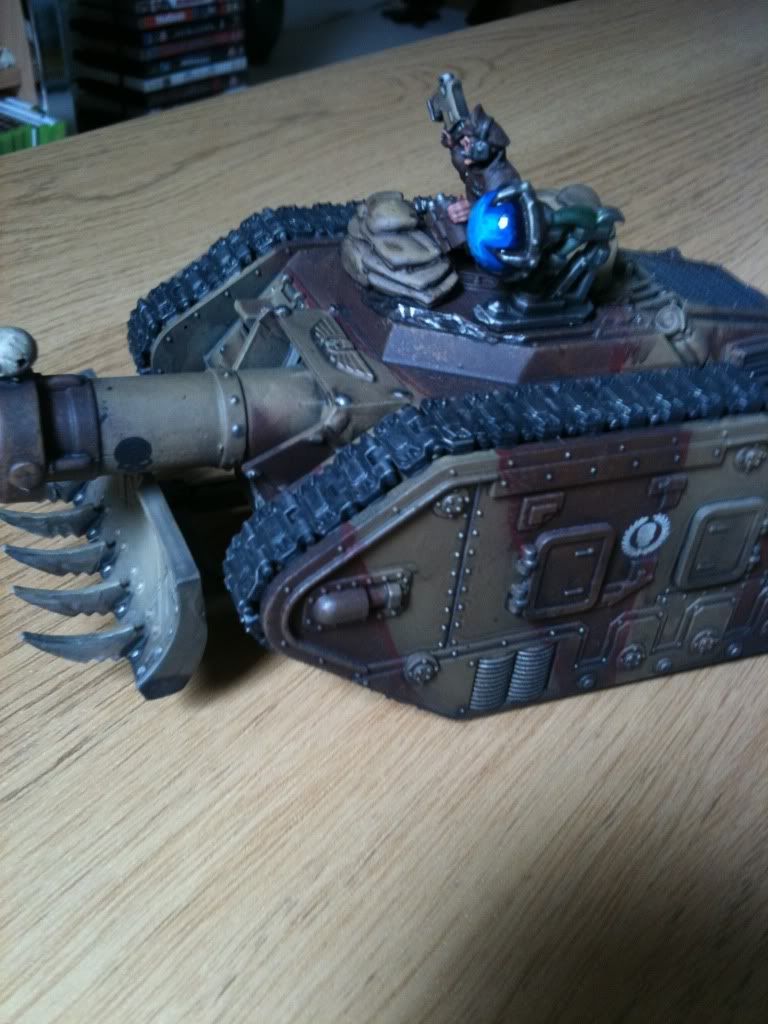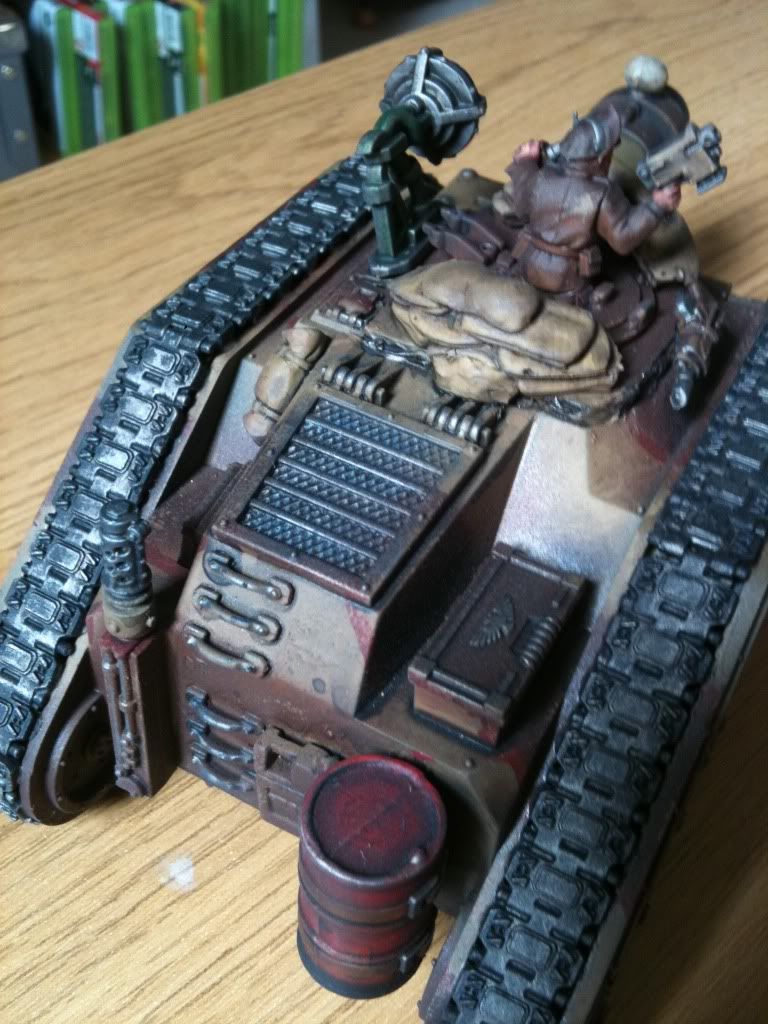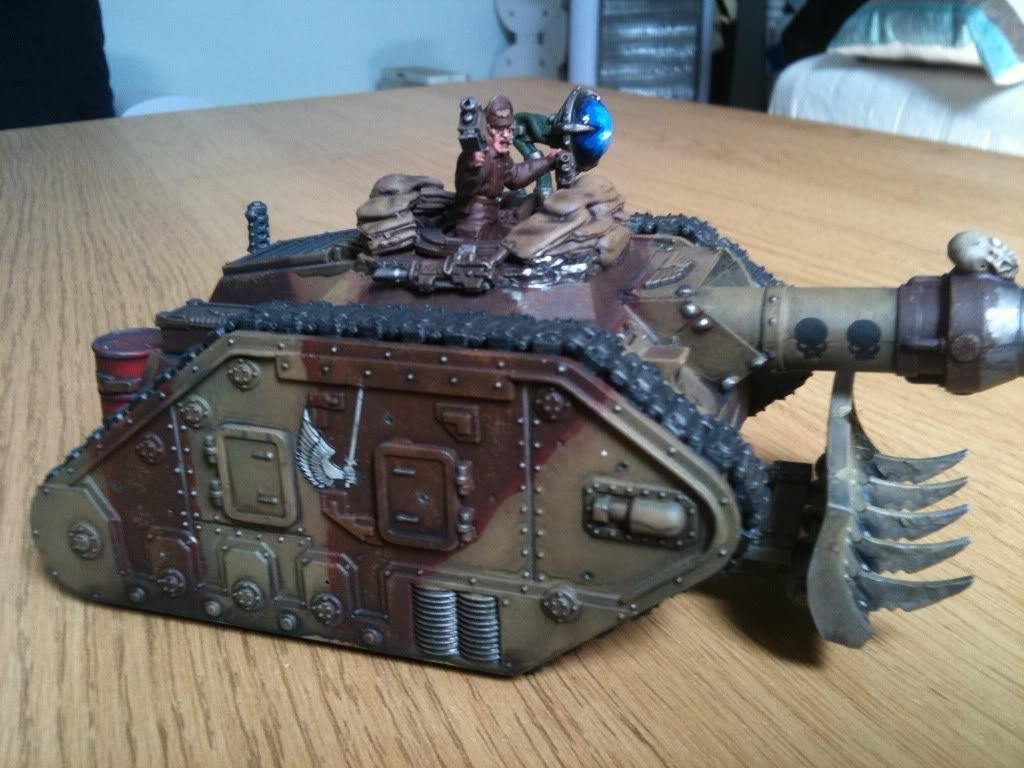 And... here's my work in progress Shadowsword. The beauty of this kit is that with very little effort, I can make all 6 variants!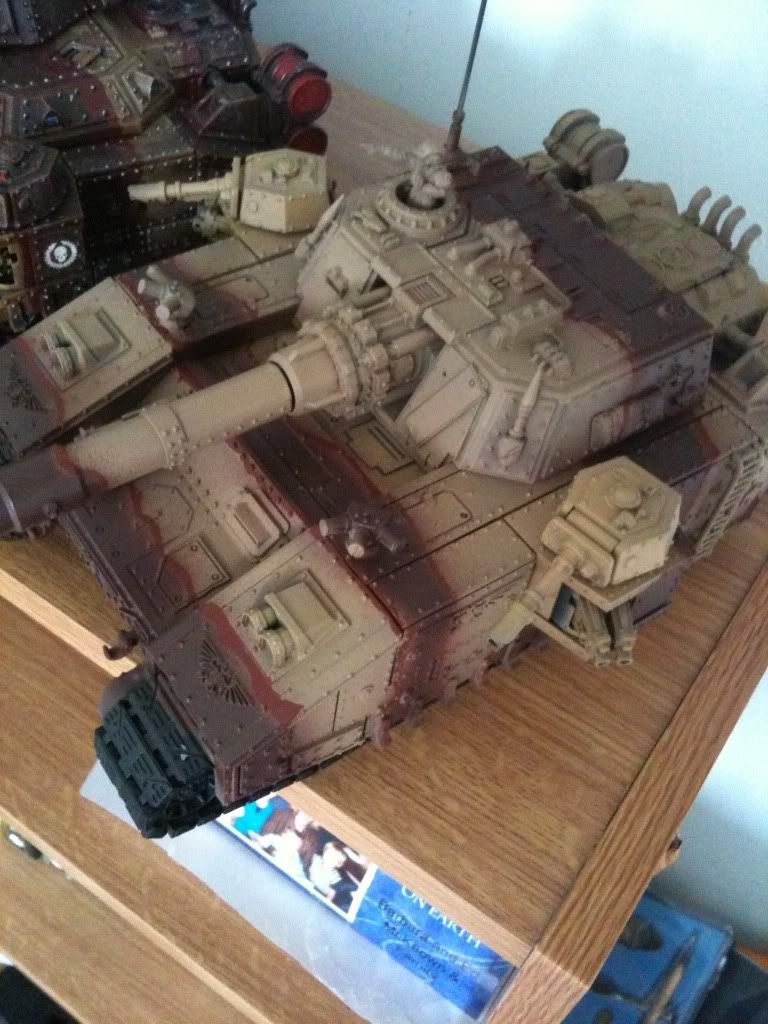 Finally-another Baneblade and Shadowsword! I purchased these off a chap on Warseer for a very reasonable price. Will be a while before I get around to them though!
Hope you all enjoy the pics :)